So, the big story here is that Kelly finally scored big. She avoided the Plot Point Peril that hammered just about everyone, and through the wise use of a bonus pick she collected on the two highest frames available this week.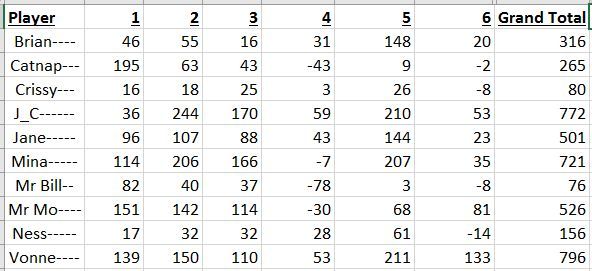 This makes her the new leader. J_C and Mina are close behind, while Jane and Mr Mo are tagging along a few hundred points behind.
Ness and her random picks continue to outpace two other players, despite having the worst showing this week.