after many requests, I have decided to start a new map thread to showcase my LOST island work without all the clutter.
my interactive 3d map hosted at BlackRock.nl (thanx to quantion)
http://www.blackrock.nl/content/view/22/40
THE BIG PICTURE MAP
I have placed some of the known locations on this map,
& I will continue to update this one periodically as I work on it.
UPDATED WITH THE NEW BDM
according to this overlay, my othersville placement was pretty good !
& the HYDRA was dead right
as it has been for years.
UPDATED MAP : MARCH 2009
HOW WE KNEW THE LOCATIONS
____________
in NUMBERS
sayid points to the dark territory.
"you should know danielle resides here..
sayid points to the map..
"shannon translated it, it means the dark territory"
____
much later in Season 3, sayid marks the fake camp location...
posted by truff in my OG3d map
yung - here's the best cap I could find so far of the shot last night of Sayid marking
what I think is the location of the Others fake camp on Rousseau's map: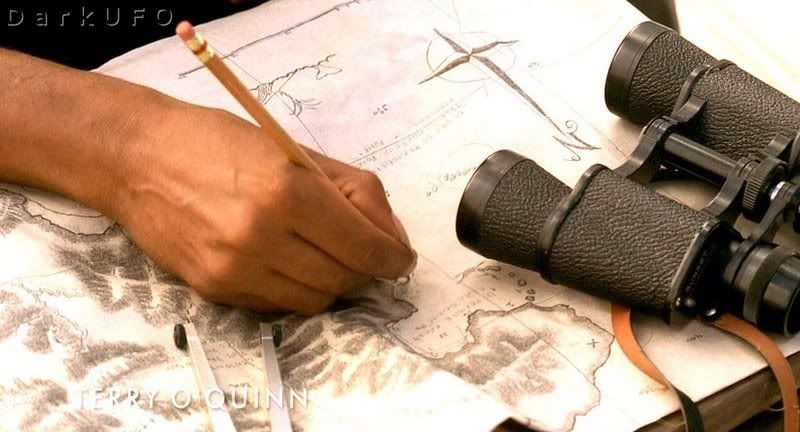 LINKS
________
my older 3d map thread (where most of these images came from)
3D MAPS
__________________

"Then I saw thrones, and people seated on them who were given authority to judge."

"These shall make war with the Lamb, and the Lamb shall overcome them...."

"They follow the Lamb wherever he goes."

"Then he measured its wall: 144 cubits,
according to the measure of a man,
that is, of an angel"

Revelations 2:23
"I will strike her children dead.
Then all the churches will know that I am he who searches hearts and MINDs,
and I will repay each of you according to your deeds."