Re: Woody's: One anti-inflammatory from blowing up!
---
That would be great but 9mm said the smoking in the Casino bothered her when she went there. Some day we will have a Woody's get together I hope. ☆♡☆

Sent from my SM-G360P using Tapatalk
__________________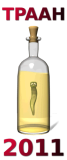 Keeper of Vincent's Leash Keeper of Eloise's "Pearl of Great Price" pin in the Finale. Breaking Bad Finale was AWESOME!