after many requests, I have decided to start a new map thread to showcase my LOST island work without all the clutter.
my interactive 3d map hosted at BlackRock.nl (thanx to quantion)
http://www.blackrock.nl/content/view/22/40
THE BIG PICTURE MAP
I have placed some of the known locations on this map,
& I will continue to update this one periodically as I work on it.
UPDATED WITH THE NEW BDM
according to this overlay, my othersville placement was pretty good !
& the HYDRA was dead right
as it has been for years.
UPDATED MAP : MARCH 2009
HOW WE KNEW THE LOCATIONS
____________
in NUMBERS
sayid points to the dark territory.
"you should know danielle resides here..
sayid points to the map..
"shannon translated it, it means the dark territory"
____
much later in Season 3, sayid marks the fake camp location...
posted by truff in my OG3d map
yung - here's the best cap I could find so far of the shot last night of Sayid marking
what I think is the location of the Others fake camp on Rousseau's map: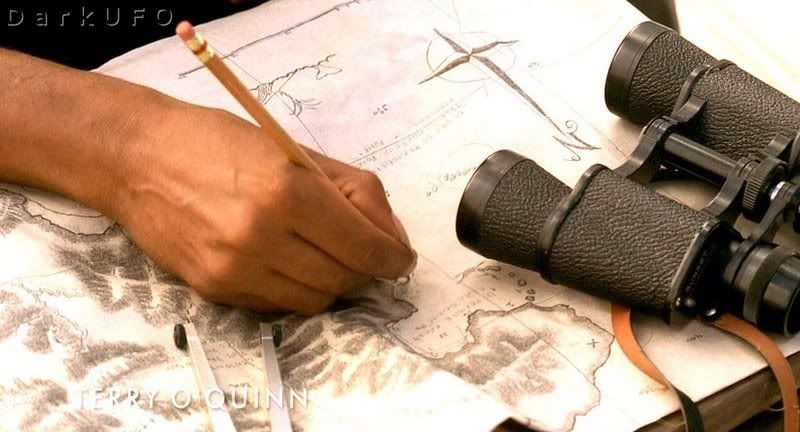 LINKS
________
my older 3d map thread (where most of these images came from)
3D MAPS